style="background-image:url(/assets/images/contentblock/photos/SPWWines2.JPG);" id="pageBackground"

ContentGroup Page Intro does not exist.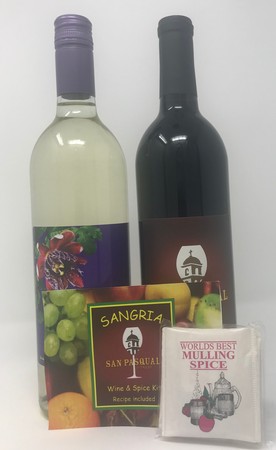 Sangria Wine Kit
Very refreshing on a warm afternoon. Our Sangria is a unique blend of passionfruit and red wines, with a spice twist. Take a kit home to make Sangria for your friends and family. Kit contains 1 bottle Passionfruit Blanc, 1 bottle Zesty Red, mulling spices and recipe. The kit makes the equivalent of 4 bottles. Hint: This is also delicious served as a hot mulled wine...perfect for a chilly evening!